You are automatically registered at the University Library within 48 hours of your academic enrolment at the University of Angers. Your student card is your library card.
2023-24: Renovation work to be completed during the first weeks of the academic year at the BU Belle Beille. The BU will remain open, with changes to access and spaces. Learn More
At the university libraries (BU), you can…
Borrow:
books, magazines, DVDs, Comic books (as many as you want for 6 weeks)
equipment on site or to take home at the reception of each BU
Access on site or online: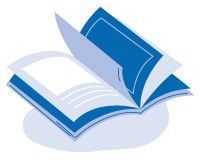 all online documentation to which the BU subscribes
newspapers and other current affairs publications
25,000 scientific journals
specialised databases in law, health, science and literature
your account
With your BU account you can also:
Print documents (pay with the Izly wallet of your student card)
Scan documents for free
Book a group study room
Request an inter-library loan
Library opening hours
Saint-Serge campus
This library is open 7 days a week and provides 600 seats, with lighting and electrical outlets on the tables.
Monday to Saturday: 8:30am. to 10:30pm.
Sunday: 1pm. to 8pm.
Belle-Beille campus
This library is open 6 days a week and provides 300 seats, in "silence" sections
Monday to Saturday: 8:30am. to 8pm.