Medical or social appointment
The SSU is a service of the University of Angers open to the entire student community. You can make appointments with doctors, nurses, psychologists and social workers free of charge in Angers (Belle-Beille) and Cholet.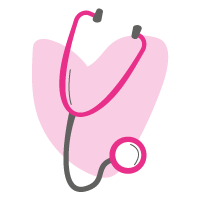 Make an appointment :
Learn more about the SSU | Student health insurance
Angers, Belle-Beille campus
Health check-ups
Consultations with General Practioners
Consultations with psychologists, psychiatrists, nutrition specialists, gyneacologists (planning centre).
Cholet campus
Consultations with General Practioners
Consultations with psychologists,
Two annual social service hotlines, in September and October.

Disability Support (Student learning and disability support)
UA has specialised staff dedicated to supporting students with a disability or long-term health conditions to ensure the quality of education. You can make an appointment with our staff.
Contact us
relais-handicap@univ-angers.fr
02 41 22 64 20
Université d'Angers | La Passerelle, 2 rue Joseph Lakanal 49 000 Angers (campus Belle-Beille)
---
If you have a medical condition or unseen disability and feel uncertain about contacting us, we encourage you to do so as we may be able to help. We know that each person's disability can affect them in different ways so the support we offer is flexible and tailored to each individual.
For more information or for help making an appointment, you can also contact the Incoming Student Office : echange.international@univ-angers.fr