From the construction of your project to your integration, professionals support you. The SUIO-IP team guides you in your reflection and your steps to find your way.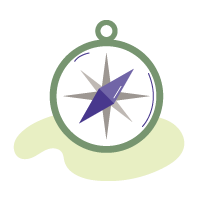 To take stock of your project or your choice of study
To inform you about jobs, training, registration procedures
To consider reorientation as quickly as possible if you find that your choice of course is not the right one
"Rebond'Sup preparation
The University of Angers also offers 1st, 2nd and 3rd year university students "Rebond'Sup" preparatory courses seven times a year, from October to March. The programme includes two or three days of workshops, discussion and reflection with careers guidance professionals and other students who are wondering about their future, to help them regain motivation and give new meaning to their plans !
Dates and online registration.
Learn more on the UA website
Entrepreneurship
Entrepreneurship at the university? It's possible! Find all the different arrangements and possible encounters on the university website!