From the construction of your project to your integration, professionals support you. The SUIO-IP team guides you in your reflection and your steps to find your way.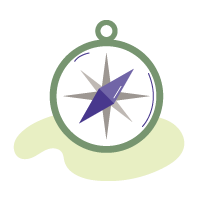 Contact us by completing this form
To take stock of your project or your choice of study
To inform you about jobs, training, registration procedures
To consider reorientation as quickly as possible if you find that your choice of course is not the right one
DU Paréo
Intended for 1st year students who have not made the right choice of course, the University diploma Paréo, Passport to successful studies and orientation, allows them to build and consolidate a new study project. On the program, workshops and courses to get to know yourself better, identify your professional interests and consolidate your fundamental skills (French, written and oral communication, MTU, digital culture, project management, English, sport); specialization courses: medico-social and health, business or humanities. Two internships are also to be carried out to test and consolidate your project.
Online applications until Thursday, Oct. 6, 2022 (www.univ-angers.fr/pareo).
Rebond'Sup
Intended for 1st, 2nd or 3rd year university students who are wondering about reorienting themselves, Rebond'Sup is a program that allows them to take a step back from their orientation and/or to build a new study project. and professional. 2 formulas to choose from: part-time (maintenance of certain courses only) or in parallel with his training (total maintenance of courses).
Online applications from October to February (www.univ-angers.fr/rebondsup).
Reorientation preparation
New this year, the University of Angers also offers 1st, 2nd or 3rd year students at the university "reorientation preparation" during the All Saints' Day or February holidays. Three days of workshops, exchanges and reflections with guidance professionals and other students who are wondering about their future to find motivation and give meaning to their project. Learn more on university website.
Entrepreneurship
Entrepreneurship at the university? It's possible! Find all the different arrangements and possible encounters on the university website!